Affiliates
Jeff Messenger Industrial Sales represents world-leading manufacturers and affiliates in the printing, packaging, and paper-converting industries. As a value-added service, JMIS utilizes in-depth knowledge of slitting, rewinding, tension controls, adhesives, and web handling to find ways to increase operational efficiency and decrease costly downtime. JMIS partners with manufacturers of all sizes in the Midwest – when you need solutions, turn to JMIS.
JMIS represents the following distinguished company affiliates:
EMT International
EMT International provides standard and custom machinery to the commercial digital/inkjet market. The company engineers and manufactures web finishing products including punches, core shafts, dies, and Rotocontrol products. EMT International is a market-leading web processing provider of slitting, punching, perfing, and air shafts/chucks.
Montalvo
Montalvo is a web tension controls specialist helping manufacturers increase productivity, reduce waste, and run machines at maximum efficiency. Montalvo carries a wide range of products including tension brakes, clutches, sensing rollers, and indicators; load cells; tension and torque controllers; safety chucks and core chucks; pneumatic control valves; and other web tension control products.
Coast Controls
Coast Controls offers the world's only "all air" web guiding systems and rollers for the converting industry. Coast Controls' web guides operate on low-pressure air alone – not electricity, hydraulics, or electronics. Manufacturers partner with Coast Controls to retrofit their web guide to an all-air system or find specific idler rollers to fit their needs.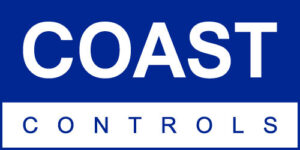 Vetaphone Corona & Plasma
Vetaphone Corona & Plasma provides cutting-edge corona treaters and web cleaners for nonstop productivity. Vetaphone's corona and plasma treatments offer perfect surface adhesion for the film and foil packaging industry. Serving the converting, narrow web and extrusion markets, Vetaphone carries a variety of products designed for optimal adhesion.

Baker Titan Adhesives
Baker Titan Adhesives is a provider of custom-formulated, water-based and hot-melt adhesives for converting enterprises. With its products exclusively made in the U.S., Baker Titan Adhesives produces consistent batch-to-batch standard adhesives and custom-formulated adhesives. Products range from quart samples to 40,000-pound bulk deliveries.
Praxair Surface Technologies
Praxair Surface Technologies manufactures anilox rolls and sleeves for flexo printing operations. Praxair Surface Technologies' high-performance products are durable and mechanically sound, designed to meet OEM requirements and each printers' unique specifications. Improve press performance with Praxair's innovative products.

Solutions For Your Manufacturing Operation
To learn more about the printing, packaging, and paper-converting solutions these affiliates offer, schedule an appointment with a JMIS manufacturer's rep today.